---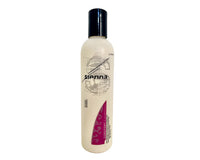 Neutralises the harmful effects of chlorine on the hair.
With Keratin Protein
pH: 4.5 - 5.5
Hair exposed to chlorine from swimming pools and spas often suffers from greening and drying damage. SIENNA Anti-Chlorine Conditioner assists in neutralising this greening effect and, at the same time, removes the residual chlorine smell often associated with pool swimming.
DIRECTIONS:
First shampoo with SIENNA Anti-Chlorine Shampoo.  Apply a small quantity of this conditioner and work through the hair to the tips.  Leave on for 1-2 minutes before rinsing thoroughly.